Welcome to the Connecticut Bankers Association!
The CBA represents the financial institutions and serves as the voice of its members.  It supports and promotes legislative and regulatory actions at the state and federal level that benefit the general welfare of its member institutions, the banking industry, and the people of Connecticut.  The Association serves the collective needs of its members through development of educational programs and providing cost-effective services.
Our goal is to give community bankers reliable and trusted resources. Because B/A companies are solely focused on bank regulatory compliance at the community bank level, we can provide a focused, unfettered approach for our members. Developed with pragmatic innovation, our services add real value and industry expertise.
Learn More
CSFM is the Connecticut Bankers Association premiere banking education and management program that has graduated over 2,900 students since its inception in 1962. It is a proven management development staple within many CT banks and a critical tool in shaping future leadership teams.
Learn More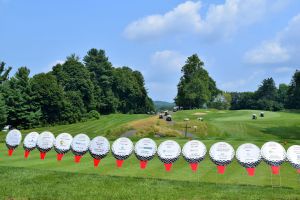 Sponsorship Opportunities
As the leading association for Connecticut's banking industry, the CBA provides a variety of programs and events where members and associate members can interact and network. These events present a unique opportunity for sponsors to stand out from the crowd as a leader in the industry, and provide visibility and brand awareness.  For more information, please contact the Association.

Think Banking: Think Careers, Think Community, Think People
Think Banking is the CBA's new recruitment initiative that focuses on attracting young people to careers in banking. By positioning Connecticut banks as relevant, vital, essential ways to make their corner of the world a better place, Think Banking will encourage a new generation of job seekers to consider careers in Connecticut banks.
Think Banking will show how every loan made, every business funded, is dollars making sense. Engaging story-telling from Think Banking will establish community relevance and the difference banks make. By telling emotionally powerful stories Think Banking will convince job seekers that a career in banking can provide purpose to their lives, and a paycheck to their wallet. Our online careers page is a clearing house for participating Connecticut Bank Association members to post their open positions, and a central hub where job seekers can apply for jobs directly through the portal.
Our creative campaigns will reach diverse talent where they live—online and on campus. Our approach will bridge the best of people-first Connecticut community banking with modern, switched-on, connected messaging that reaches our audience where they are.