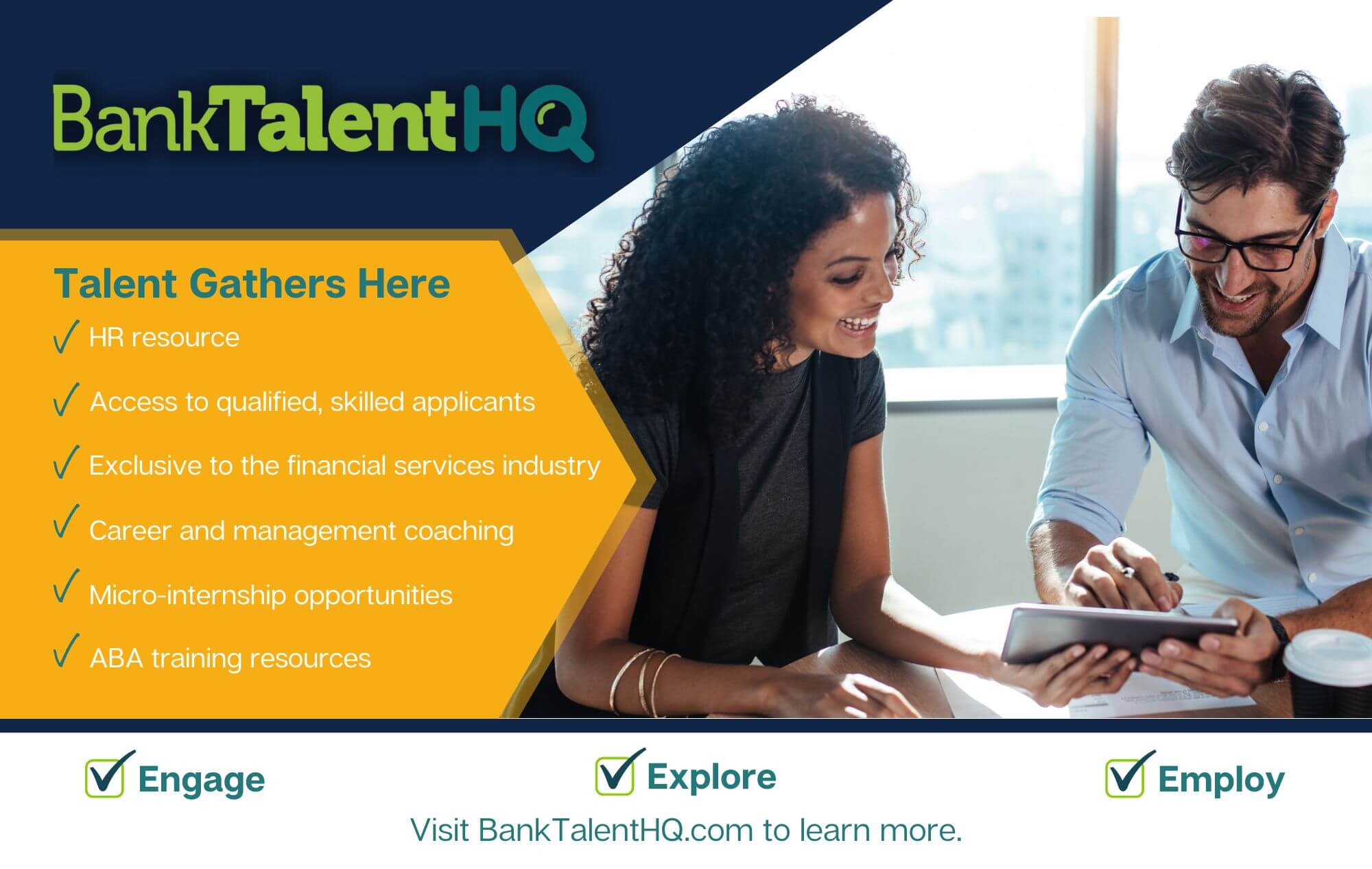 BankTalentHQ is the premier talent management site for financial industry careers.  BankTalentHQ is designed as a talent management resource for the financial industry and is brought to you by the Connecticut Bankers Association, in partnership with other state banking associations across the country.
BankTalentHQ works to connect qualified, skilled candidates with banks across the country.  Simply post a job opening on BankTalentHQ's innovative job board, or view resumes for potential candidates awaiting a career in the financial industry.
Grow UP Sales Consulting focuses on helping bank professionals overcome the challenges of business development by providing strategic planning and sales skills coaching that makes "selling" far easier. We work with retail and commercial bankers to help you achieve sales and service excellence. Selling does not need to be difficult or uncomfortable. At Grow UP Sales, we deconstruct the sales process and simply coach bankers to build better relationships with their target customers by confidently performing key activities that produce better results – for both you and the customer. We make the art of business development fun and productive.
Our services include:
Collaborative Sales Planning Workshops
Sales & Service Coaching Program
Sales Leadership Coaching
Live Online Sales Excellence Coaching
Career/Management Coaching
SkillsMastery Group, Inc. was founded on the firm conviction that organizations and individuals can achieve extraordinary results by maximizing their single-most unique asset – their people. After all, organizations don't get results – people do.
Career coaching is designed to partner with you to help you identify your strengths, translate them into a story, identify your goals and create a plan to help you get there. Coaching helps you along the way, identifying obstacles, ways to overcome them, and ultimately helping you reach the finish line faster and with more energy and excitement.
Our services range from career coaching (usually a 3-6 month timeframe); Presentation and materials coaching (LinkedIn profiles, resume writing/editing, cover letter assistance); Onboarding assistance (goal-setting and creating plans for your new role).
We also provide expertise in management, leadership and executive team coaching. It's simple – we help people work together without the blame, conflict, withholding, politics and hidden agendas that are often rampant in organizations.
BankTalentHQ Micro-Internships
BankTalentHQ Micro-Internships provide businesses with opportunities to engage high caliber college students on short-term, professional projects in financial services roles. Beyond the on-demand support, this also helps companies in their efforts to recruit top talent by allowing them to identify, engage, and assess potential hires.
Micro-Internships support businesses, their local communities, and their industries. Through these projects, college students and recent grads from across the nation will build their networks and gain the valuable, professional experiences they crave to help launch their careers.
Click here to learn about this unique campus recruiting program that will help you get more done now, while funneling early-career talent into your hiring pipeline.